Ten Emerging Technologies That'll Improve and/or Ruin Everything
From a top scientist and the creator of the hugely popular web comic Saturday Morning Breakfast Cereal, a hilariously illustrated investigation into future technologies--from how to fling a ship into deep space on the cheap to 3D organ printing.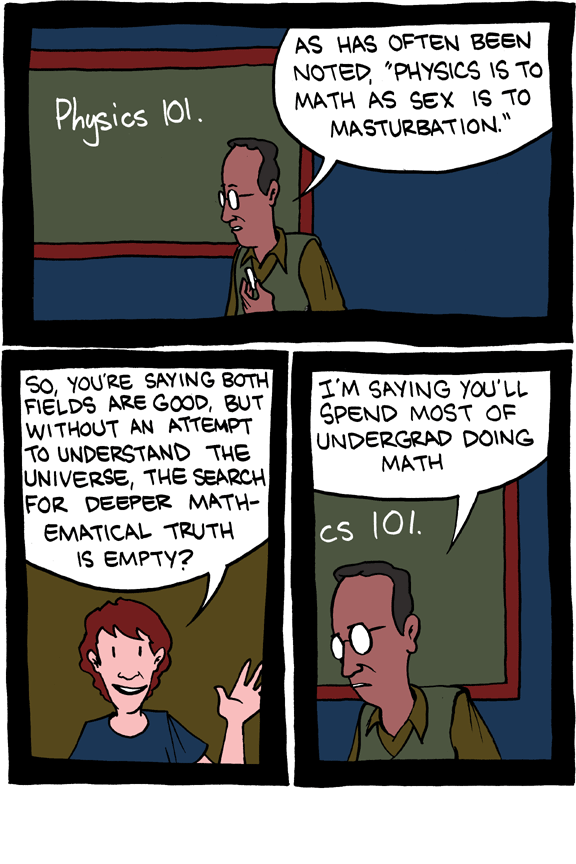 October 12, 2011

October 11, 2011

Whee! Just arrived in Jersey. NYCC draws nigh...

Anyway, here's hoping this comic makes any sense!
October 10, 2011

Whee! Leaving Seattle, heading to NY for NYCC.

Meantime, Marque and James have a new online show where they teach you how to eat cheap. It's called Hand 2 Mouth, and I helped write the jokes (if you like them, I get credit. Otherwise, it's Marque and James' fault).

ENJOY! (Might be sliiiightly NSFW)

October 9, 2011

Kelly is running an "Adventures of Women in Science" panel at Geek Girl Con in Seattle tomorrow!
Check it out!
October 8, 2011