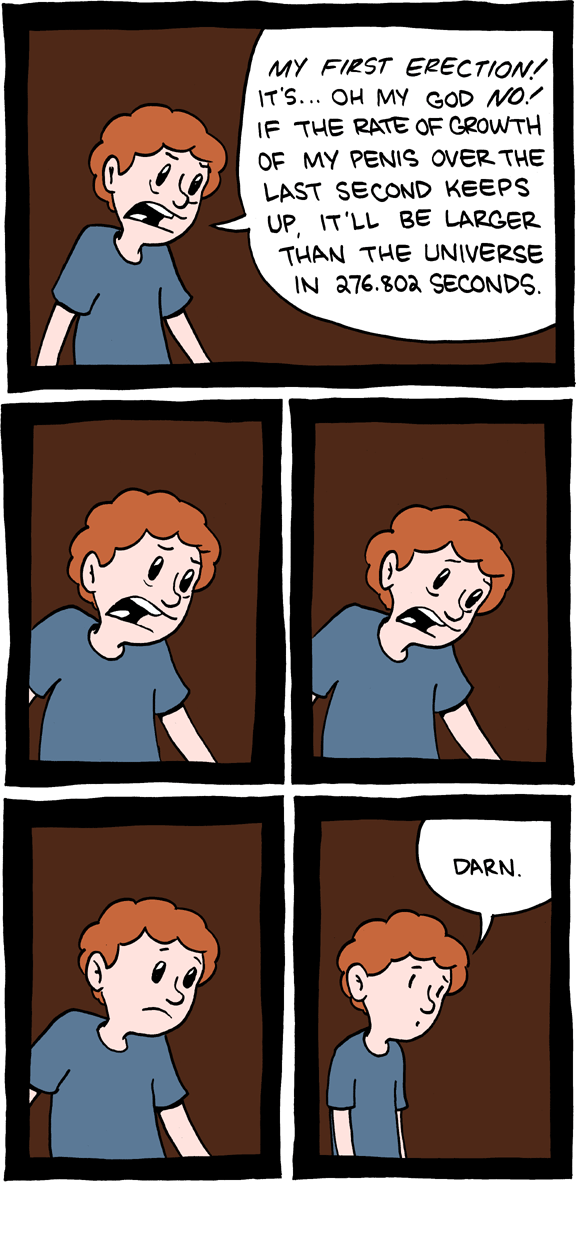 October 14, 2011

NEW SMBC BOOK AVAILABLE FOR PRE-ORDER!
AND, if you're in NYCC you can get it early along with the world's first single use unlubricated Gentleman's monocle.
For those of you in NY, we'll also be doing a pubcrawl with explosm and Oatmeal. More info, and info about a panel I'll be on
here
.
October 13, 2011

Giant thanks to
Geeks OUT!
for totally saving my ass at NYCC. Speaking of which, don't forget to come by the Cyanide and Happiness booth, where I'll be selling stuff and being awesome.
October 11, 2011

Whee! Just arrived in Jersey. NYCC draws nigh...
Anyway, here's hoping this comic makes any sense!
October 10, 2011

Whee! Leaving Seattle, heading to NY for NYCC.
Meantime, Marque and James have a new online show where they teach you how to eat cheap. It's called Hand 2 Mouth, and I helped write the jokes (if you like them, I get credit. Otherwise, it's Marque and James' fault).
ENJOY! (Might be sliiiightly NSFW)
BAHFest London 2016
(Evolution Theme)
BAHFest London 2016
(Big Science Theme)