Ten Emerging Technologies That'll Improve and/or Ruin Everything
From a top scientist and the creator of the hugely popular web comic Saturday Morning Breakfast Cereal, a hilariously illustrated investigation into future technologies--from how to fling a ship into deep space on the cheap to 3D organ printing.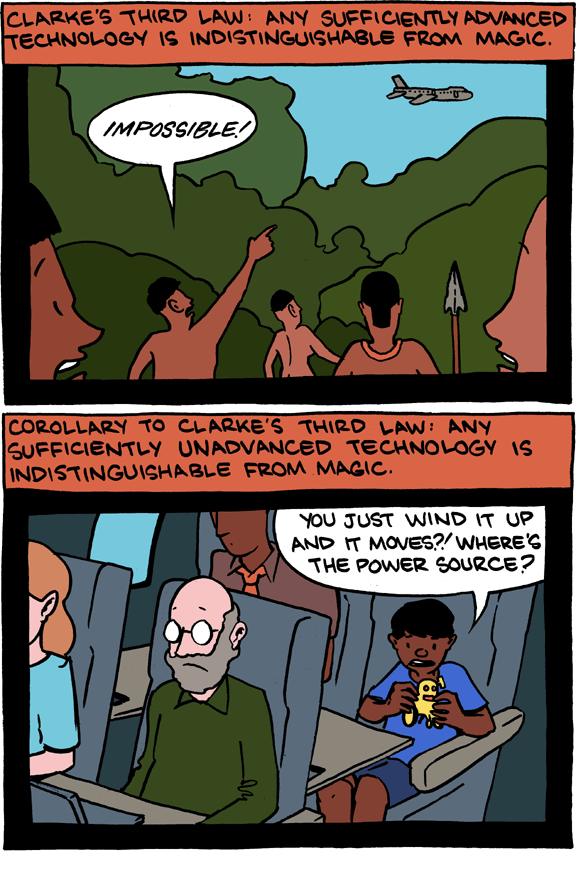 March 7, 2012

KABAM! Sorry for the slightly late updates. I'm getting back into the saddle today.
March 6, 2012

True story. Also, people are
loving the new sketch
, it seems.
Oh, and NEW POSTER based on a favorite SMBC.
March 5, 2012

WOOH! IT'S MY BIRTHDAY! If you want to do something nice for me, find a favorite comic and
tell a friend
who is asinine enough not to read SMBC. Thank you geeks for all the great years.
Now, I said it was my birthday... but it turns out I got YOU a present, since it's NEW VIDEO DAYYYYY.
March 4, 2012

March 3, 2012