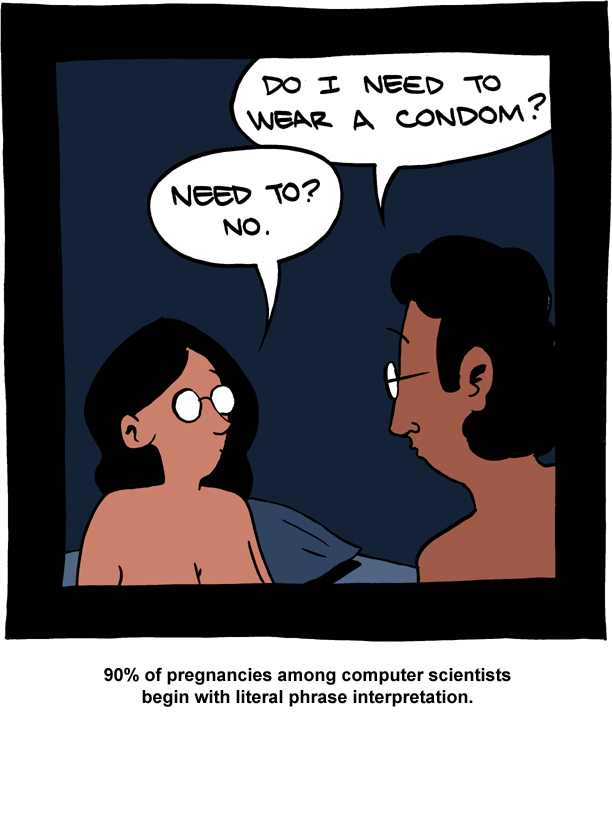 September 27, 2012

Of course, if you were cool, you'd join our
facebook club.
September 26, 2012

Hey geeks! We moved a bunch of shirt designs to
the discount section
of the store. WOOP!
September 25, 2012

True story.
September 24, 2012

WOOH NEW VIDEO DAYY!
September 23, 2012

Wooh! I'm in Austin to sign a whole crapton of books and posters and such, so the first copies of the new book can start shipping!
BAHFest London 2016
(Evolution Theme)
BAHFest London 2016
(Big Science Theme)