Ten Emerging Technologies That'll Improve and/or Ruin Everything
From a top scientist and the creator of the hugely popular web comic Saturday Morning Breakfast Cereal, a hilariously illustrated investigation into future technologies--from how to fling a ship into deep space on the cheap to 3D organ printing.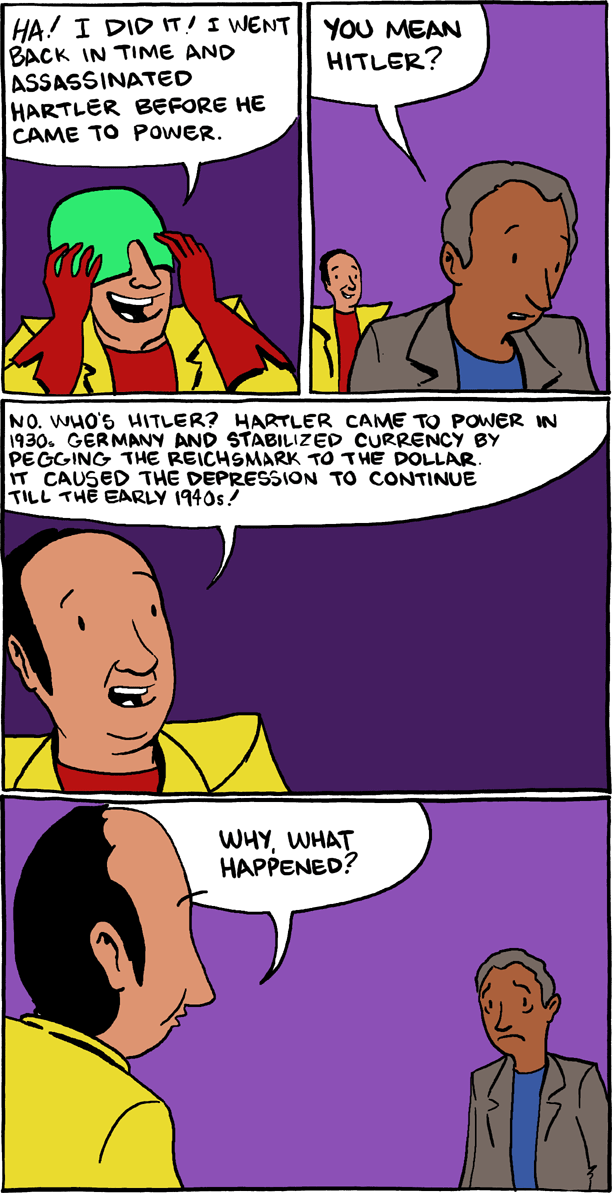 March 19, 2013

Hey geeks! James
guest starred
in a video in the pimp role he was born to play.
March 18, 2013

NEW VIDEO DAYYYY! Featuring my hair before it was shorn.
We're also doing a subscriber drive:
You pick whose side your on (recommendation: me) and there is a possibility of PRIZES AND SHIT.
March 17, 2013

HEY GEEKS! The esteemed biologist David Sloan Wilson, and the unesteemed cartoonist Zach Weinersmith, will be doing an IAMA for Bahfest tomorrow at 2:30pm.
Please check it out!
March 16, 2013

March 15, 2013

Here's hoping my parents skip this one.