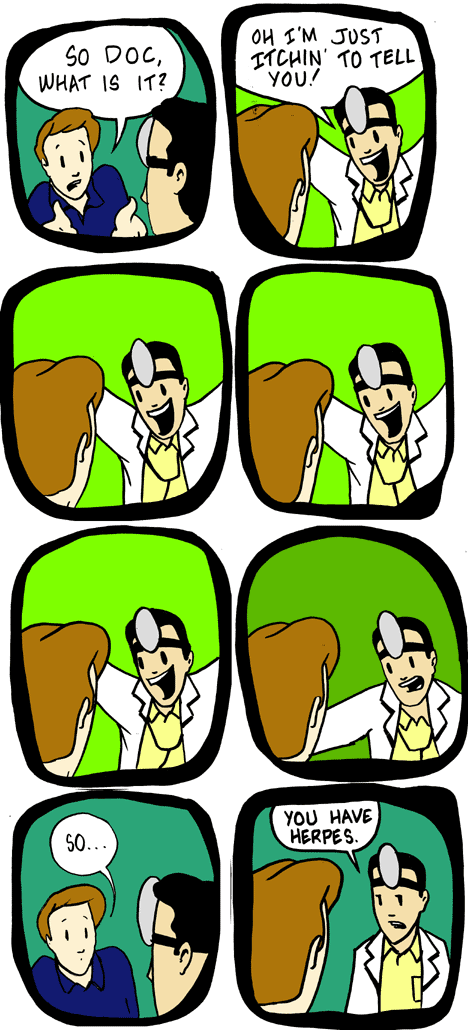 March 25, 2006

(Zach's update via his NerdBot):
UPDATES will resume MONDAY (the 10th) at the LATEST! I still don't have ELECTRICITY!!
---
I HAVE NOT DIED, and more importantly am
not quitting
. I am moving into a new apartment and have to be out by Friday! GRAAAAHHH
---
GWEHAAHHHH!. NO INTereTNEt, UPDATIng FOMR LaPtOP
March 21, 2006

Message from Zach (c/o his nerdbot):
"I can't update at the moment because I HAVE NO INTERNET. I have comics ready to roll when it returns.."
I suggest making fun of him in the forums.
March 18, 2006

Sorry for the missed updates!
The next few weeks of my life will be nuts. I'm leaving my job and moving at the same time. I'll do my best to keep up with updates, but will probably miss a few along the way. However, after I get things settled, I'll be updating on time again as well as updating some of the bonus comics.
March 14, 2006

HAPPY BOOZE DAY
BAHFest Seattle 2015
BAHFest West 2015