Ten Emerging Technologies That'll Improve and/or Ruin Everything
From a top scientist and the creator of the hugely popular web comic Saturday Morning Breakfast Cereal, a hilariously illustrated investigation into future technologies--from how to fling a ship into deep space on the cheap to 3D organ printing.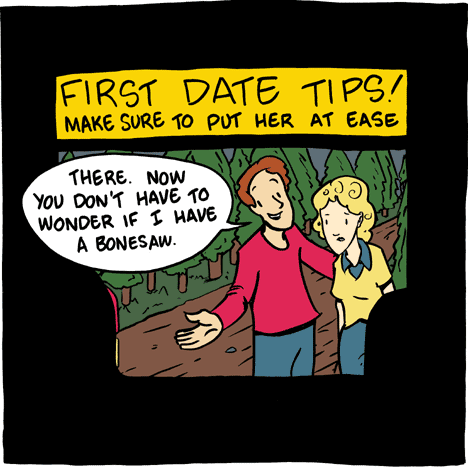 April 27, 2007

Hey folks, sorry I'm a bit behind. I know I haven't updated the AFTER votey comics lately, but I will again soon. Things have just been a bit busy lately as I prepare for a trip up north to visit my brother, his wife, and DA BABY. Don't worry, updates will continue as daily as ever.
April 26, 2007

I'll be updatifying this afternoon! Sorry! I had to see my urinologist.
April 25, 2007

April 24, 2007

April 23, 2007

Gyah! Don't forget to support our sponsors who are currently paying far more than they ought to for ads on SMBC - especially the insane people buying ads on the righthand sidebar. Most of the ads I sell for SMBC are for cool stuff and right now every single cent goes into promoting SMBC to the online universe.

So, by going to these sites (and looking around a little, maybe buying something...) you're really improving my ability to continue to make SMBC every day.

thanks!

Zach