Ten Emerging Technologies That'll Improve and/or Ruin Everything
From a top scientist and the creator of the hugely popular web comic Saturday Morning Breakfast Cereal, a hilariously illustrated investigation into future technologies--from how to fling a ship into deep space on the cheap to 3D organ printing.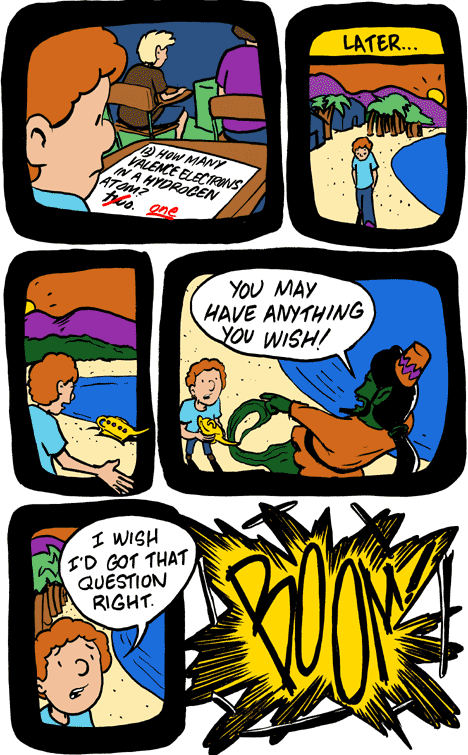 May 1, 2007

April 30, 2007

New votey comic finally. Updates should continue as normal this week, hopefully with a few extras to catch up.
April 29, 2007

MartBOT update. Message from Zach (slightly edited):

Comic late today. I'll be catching up this afternoon provided the nice men in the white lab coats let me have access to the pretty colored pens and pencils again.
April 28, 2007

April 27, 2007

Hey folks, sorry I'm a bit behind. I know I haven't updated the AFTER votey comics lately, but I will again soon. Things have just been a bit busy lately as I prepare for a trip up north to visit my brother, his wife, and DA BABY. Don't worry, updates will continue as daily as ever.