Ten Emerging Technologies That'll Improve and/or Ruin Everything
From a top scientist and the creator of the hugely popular web comic Saturday Morning Breakfast Cereal, a hilariously illustrated investigation into future technologies--from how to fling a ship into deep space on the cheap to 3D organ printing.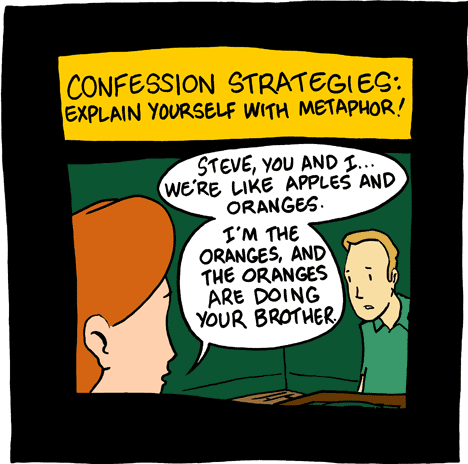 May 16, 2007

May 15, 2007

Yargh!

Sorry for the lack of votey comics. As of two nights ago, my computer finally decided it was tired of rebooting. I can work on my laptop, but I've been spending most of my afternoons trying to convince my computer to let me offload some files so I can reformat it. I have a lot of files on it that are not backed up, which would be pretty devastating to lose. Live and learn, I suppose.

But, with the help of trusty MART-BOT, hopefully it can be taken care of this evening, and I can get back to updating at normal times.
May 14, 2007

May 13, 2007

May 12, 2007