Ten Emerging Technologies That'll Improve and/or Ruin Everything
From a top scientist and the creator of the hugely popular web comic Saturday Morning Breakfast Cereal, a hilariously illustrated investigation into future technologies--from how to fling a ship into deep space on the cheap to 3D organ printing.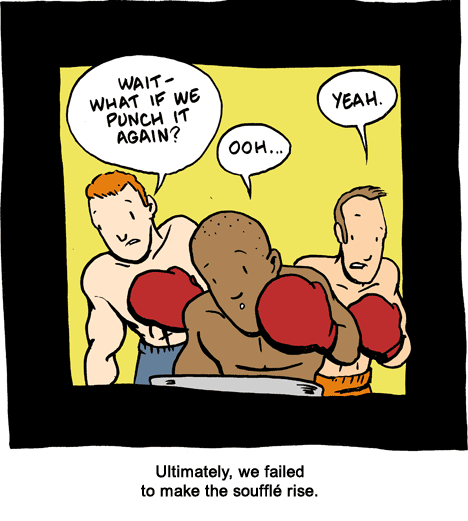 July 3, 2007

Double update day!
July 2, 2007

July 1, 2007

I know I link to it every week, but seriously, this is the best page in comics history.

Also, the forum has really been active lately. I get a few new people every day, and a few of them even post things. I'd like to see that community develop a bit more as the summer progresses. So, if you're interested, sign up.

Finally, Brightly Wound is back to updating for all you physics ubergeeks out there.
June 30, 2007

June 29, 2007