October 6, 2015

Oh GOD Seattle is almost upon us. There are only about 90 general admin tickets left, so buy soon to lock a spot!
October 4, 2015

OH GOD, Seattle is closing in! About 3/4 of general admin tickets are gone, but there are still some available!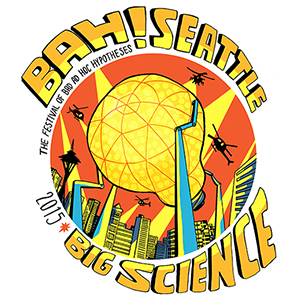 October 2, 2015

Hey Seattle BAH-goers, we created a facebook page for the event with info.
BAHFest London 2016
(Evolution Theme)
BAHFest London 2016
(Big Science Theme)