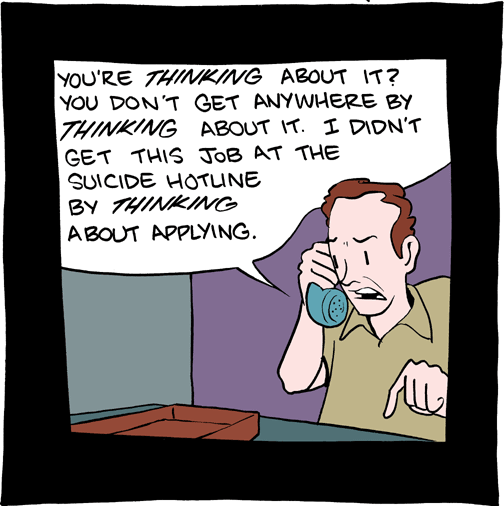 Rotate phone to read blog
2009-10-31
Happy Halloweeeeen!
Also, just for clarification since a few people were confused, this is a fake trailer! Unless someone wants to gift us 10,000 dollars, we're not planning on doing a full length feature ourselves any time soon.
2009-10-30
Enjoy our new Halloween SPOOKTACULAR! (featuring Rob and Matt from
Explosm.net
)
2009-10-28
BAM. How's everyone doing? Everyone seems to like the new vid, so I'M doing pretty damn well. Don't forget, this week's video will be up a little early, since it's a SPOOOOOKTACULAR HALLOWEEN SPECIALLLLL.

I haven't dressed up for Halloween in years, but 2009 may be different...

2009-10-27
Kapow! Hope this one makes sense, because I ain't slept a lot lately...

Also...