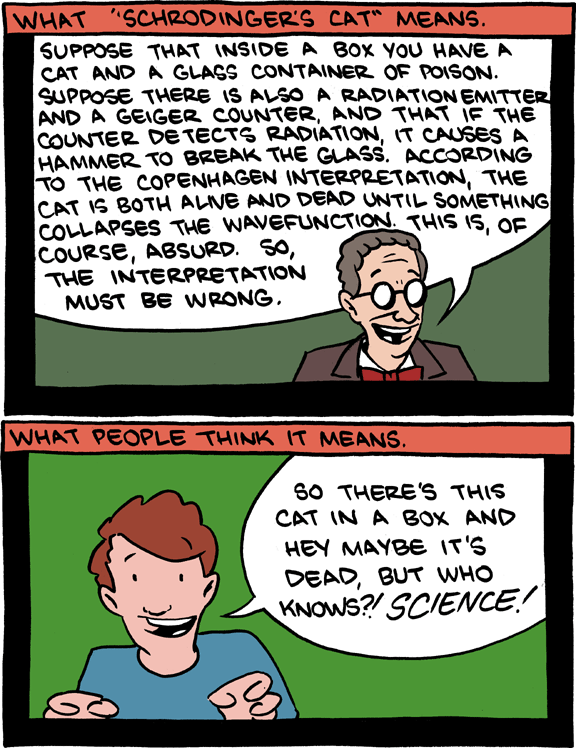 February 18, 2012

Hey, NoCal Skeptics! There's a new con in April. Looks like I won't be able to make it personally, but it looks
pretty cool!
February 17, 2012

Hey geeks! We're going to be releasing episodes of Marque and James' "Hand To Mouth" on
the SMBC Theater channel
now! Are you broke? Do you not know how to cook? Would you like to learn along with some filthy jokes?
(PS: Thanks to everyone who turned out last night to the talk at CMU. Special thanks to the AB and Marlen for putting it together. What a good time.)
February 16, 2012

The new
Weekly Weinersmith
is about modern cancer care. Check it out!
Also, last reminder, I'll be doing a public talk/Q&A
at CMU tomorrow at 6. There will be a signing and free high fives afterward.
February 15, 2012

February 14, 2012