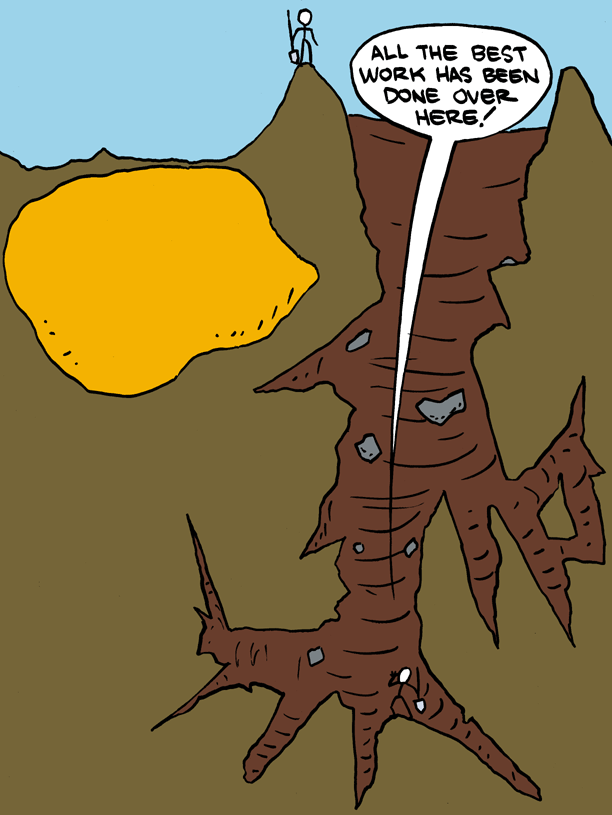 Rotate phone to read blog
2013-01-24
THANK YOU ALL SO MUCH. WOW. It's really encouraging to know that I can do geeky jokes without having to worry about the bottom line too much.

We've still got some cool surprises in store. So, please check it out and consider snagging a book. Thanks again.

<3, Zach




2013-01-22
Tomorrow the kickstarter launches! More information soon. Also, you may want to brush up on your Chemistry.
2013-01-21
James and the SMBC Theater crew are giving away their collection of James' favorite sketches!


2013-01-20
For the record, I swear I know that strings of correlation don't work in real life. Also, we'll be launching a kickstarter in just a few days now. Prepare for GLORY!