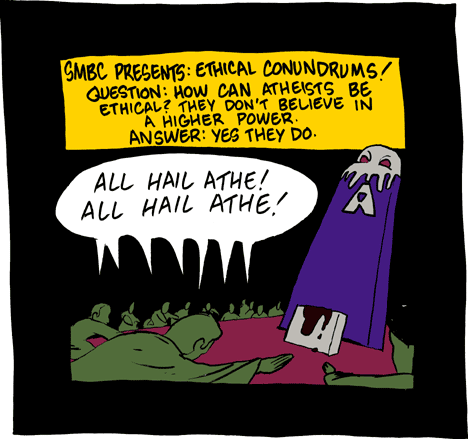 April 22, 2007

So, yeah, that whole evolution-creationism debate? I solved it.
BEHOLD:
April 21, 2007

April 20, 2007

COMIC LATE AGAIN. I SWEAR I'LL BE BACK ON TRACK THIS WEEKEND.
April 19, 2007

Today's comic will be up this afternoon. Sorry for the delay. Hopefully I can finally put together a buffer this weekend.
April 18, 2007