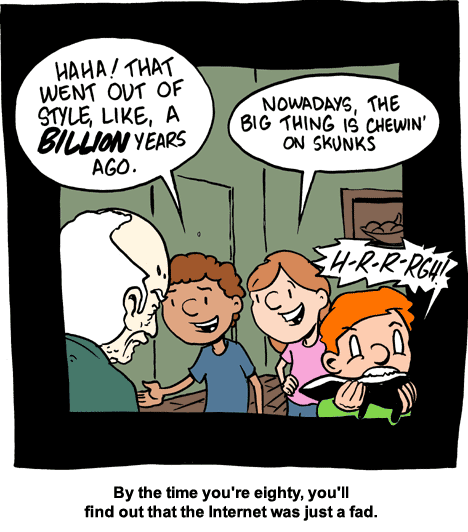 March 15, 2007

YO.

Tonight's update won't be up till tomorrow. I'm gonna be trying to get a ton of work done at my job before I go full time in April. I have to get a lot done before then, so there may be a few more late updates. But, there should still be one per day.

March 14, 2007

YO.
Fans of
Achewood
or
Digital Strips
should tune in for tonight's
Digital Strips Livecast
. They'll be talking Achewood, and you'll be able to call in using either your phone or Skype. You'll have to download a little software, so make sure to tune in before the show begins at 9:30 EST.
I may be calling in at some point. So, if you wanna hear me awkwardly discuss comics, tonight is your night.
-Zach
PS: To people whom I owe links - I will get to it! Promise! I want to give you your own news posts, but I had to do this one for today.
March 13, 2007

March 12, 2007

March 11, 2007

GAH. Sorry this comic was so late. But, uh... tomorrow's has Batman!