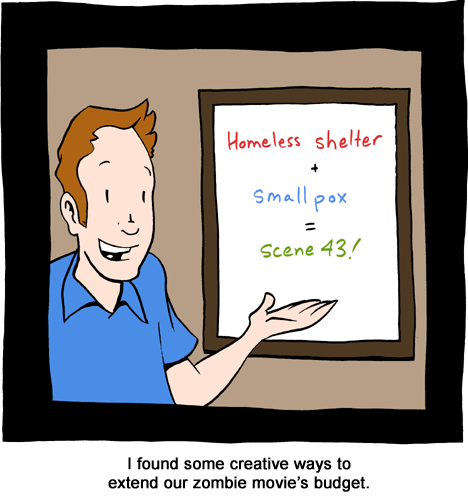 August 21, 2008

August 20, 2008

August 19, 2008

Didn't I used to draw a single panel comic?
August 18, 2008

BAM. For those of you up at 3AM, here's your reward.
August 17, 2008

Marty and I are looking for a master flash developer for a TOP SECRET PROJECT. Anyone interested? (incidentally, the project is NOT SMBC related)

Color votey!