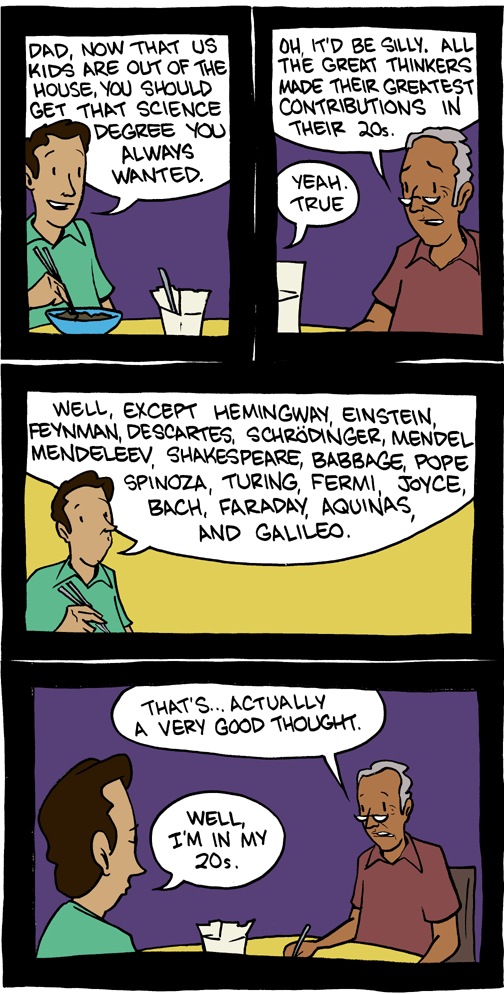 2010-03-27
Woop! James, JP, and I are over at Jon Brence's place to storyboard and make perdy art in preparation for Wondercon. Whee!
2010-03-26
I really like drawing beards.

How's everyone doing? Kelly's away doing research in Alabama for most of the month, so I'm spending my time doing exciting bachelor activities, like lighting the kind of scented candles I LIKE.
2010-03-25
BAM! Two updates tonight means I'm back on track. And, so it doesn't get lost, here's the link to
this week's favorite vid
of ours up at Funny or Die.
2010-03-24
Another favorite vid is up at Funny or Die! This one features the lovable Jon Brence in cheetah underwear.
Enjoy!
2010-03-23
Kapow! Annnnd, I can no longer say I've never obscured Grigory Perelman's penis with leaves.