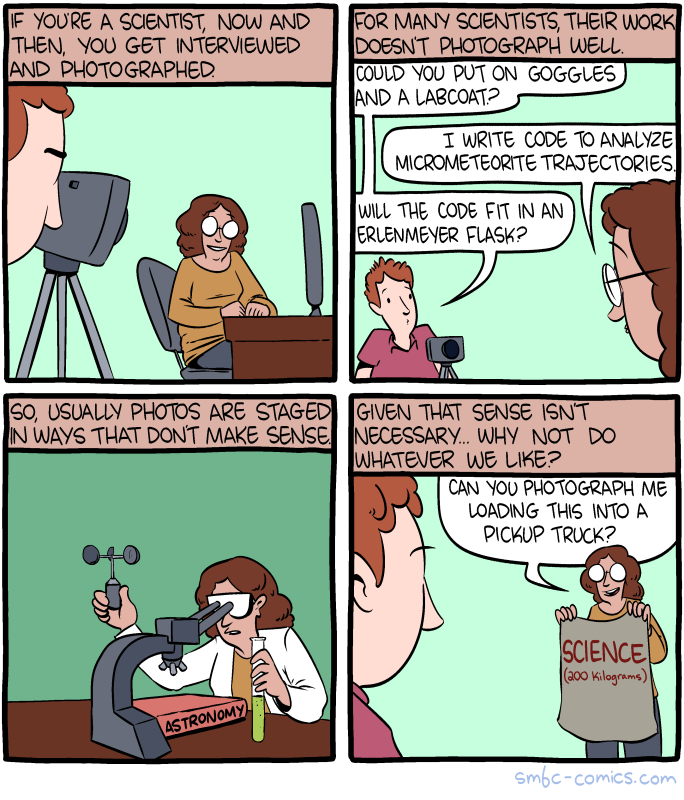 May 1, 2017

In which Kyle Hill of Nerdist presents the fifth form of matter:
April 30, 2017

April 29, 2017

This is apparently the week of dirty jokes.
April 28, 2017

April 27, 2017

HEY BRITAIN! Soonish is available in the UK. We've used metric units, added the letter "U" after every "O" and as a courtesy, every book will be lightly dampened with cold rain.