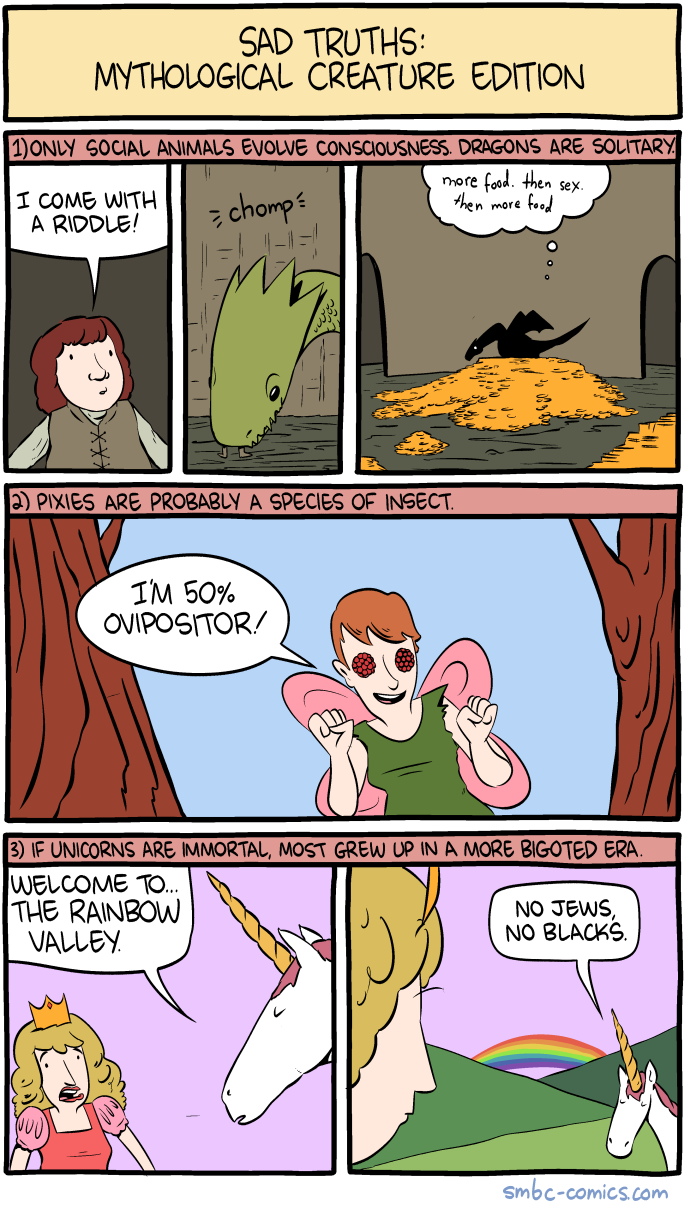 Rotate phone to read blog
Sad Truths: Mythical Creature Edition - Thanks again!
Posted March 8, 2017 at 11:12 am
Thanks again everyone! The book has been selling great! If you're still on the fence, Amazon dropped the price a little this morning!
If you want more info from an utterly biased source, the luscious Phil Plait wrote an article about Soonish.
Lastly, we can now announce that the book is on sale on Amazon UK!
Thanks again, everyone. This is a dream come true for us.