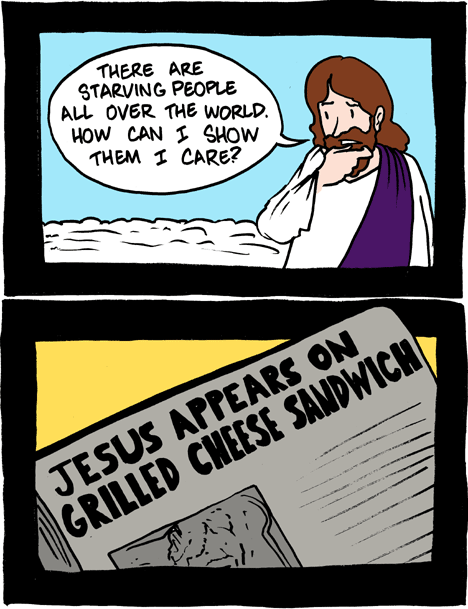 January 19, 2008

Making pancakes tomorrow morning. Wish me luck!
Also, SMBC reader Aaron and his friends apparently made a
ROBOT THROW BOWLING BALLS!
January 18, 2008

Votey comics up tomorrow morning. Honest! Meanwhile, anyone have a good pancake recipe?
January 17, 2008

Bam! Update on time. Plus, it's got a guy getting electrocuted!
January 16, 2008

Sorry for the late update. Will be back on track this evening. BAM!
January 15, 2008

Chemistry starts up again today. Anyone have any tips?
Also, keep your eyes out for the t-shirt design in the next week or so.
ALSO, there is an
SMBC Facebook club
. I'm not huge on these profile sites, but Facebook seems a lot better than myspace. Give it a look.