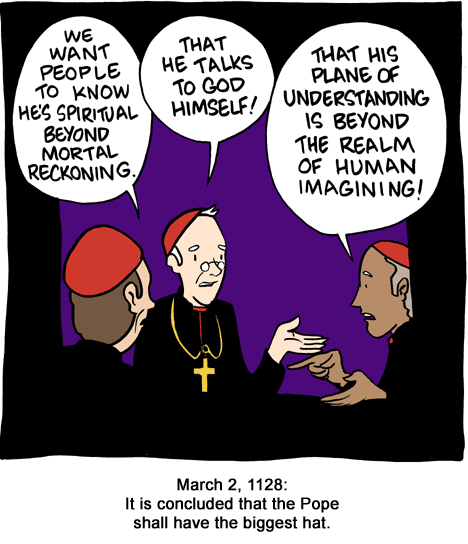 March 2, 2008

March 1, 2008

Happy March! My birthday's in four days!
Also, please
continue taking the survey
. I'd like to get 3,000 results, and we're almost there!
February 29, 2008

There actually was a children's series called "The Little Confederate." I know because a friend and I found it in the bottom of the school library.

Also, keep your eyes peeled - tshirts designs have been finalized, and we'll soon be taking preorders!
February 28, 2008

Maybe all SMBC from now on will be in medieval Japan. Thoughts?
February 27, 2008