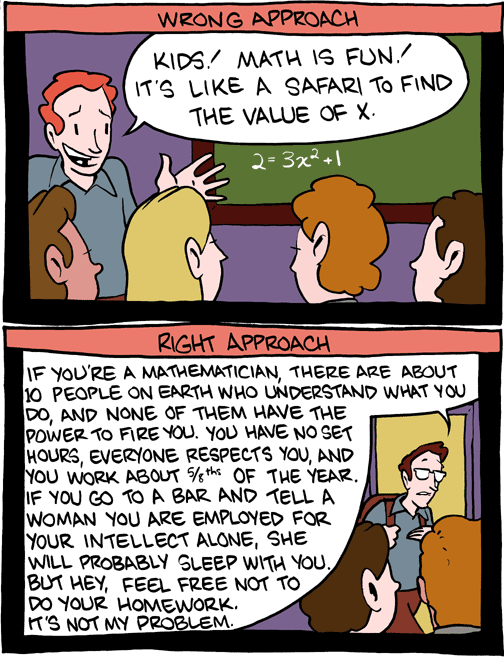 November 16, 2009

Oh shnap, it's new video day!


November 15, 2009

BAM! We shot such a good sketch today. It should be up in a few weeks to ROCK YOUR SOCKS.
November 14, 2009

Huzzah! Just arrived at
Chason
and
James'
place in Los Angeles. The shootening
begins
.
November 13, 2009

Sorry about the bug with the image yesterday. I forgot to wipe the cache. And, when you don't wipe your cache, well, things get messy.
The lovely people at Topatoco have announced
shipping deadlines
. So, if you want an
SMBC shirt
(YOU DO) for yourself or a loved one for the holidays, please be mindful.
November 12, 2009

Oh hey, a new video...