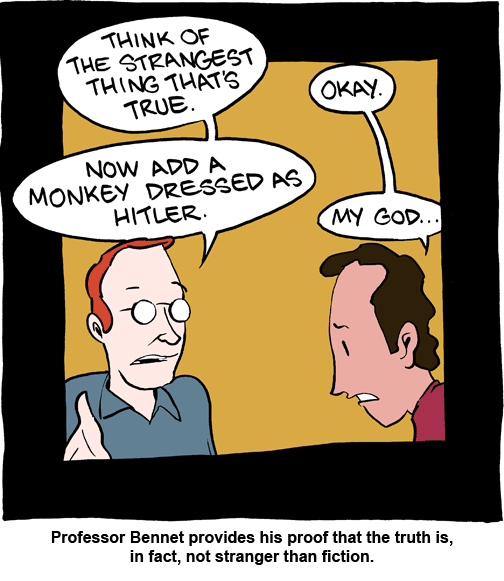 Rotate phone to read blog
2009-11-28
I SHALL UPDATE.

Man, I forgot how hard it is to update from set. Just two more before I can go home...
2009-11-27
Shooting Jon Brence and Kelly today. Oh, baby.
2009-11-26
Happy thanksgiving, geeks!


2009-11-25
Man, you can always tell when I'm low on writing time when I'm doing tons of multi panel comics. It's a vicious cycle, people. Low on time, write longer comics, lose more time, LOWER on time.
If anyone wants to tweet me ideas for more pies, I'm
here
.
2009-11-24
Kabang! Hope this one makes sense.

Trying a few new pies for Thanksgiving this year. Anyone ever done Shoofly Pie? Somehow in my head it was a Southern pie, but it's apparently Amish in origin. It's mostly sugar in various forms.