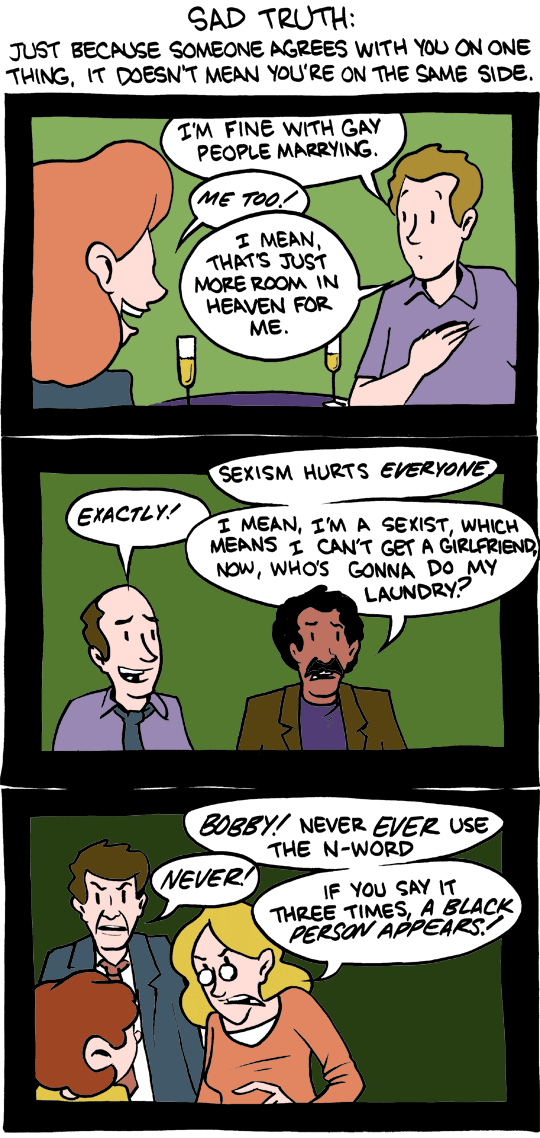 Rotate phone to read blog
2010-11-27
Wow, that's the darkest comic in a while. Hope you laugh, cry, or craugh.
Also,
Erik is dreamy
.
2010-11-26
Today, I'm living
the dream.
Welcome to anyone who hails from xkcd. I'm a fan myself. Perhaps it shows.
Also, SMBC Theater fans - we're also trying out a new thing where on Friday I post some personal favorites on Friday. Here's the best
Kelly-Zach sketch
EVAR.
2010-11-25
WOOH! Update at 3:27 AM. I'm a winner! I'd like to thank coffee.

HAPPY THANKSGIVING!


2010-11-24
Here's update #2. A penis-graph joke per reddit's request. But, don't call me lazy just yet - I'm now embarking on 4 panels of glory.

Meantime, enjoy the new video!