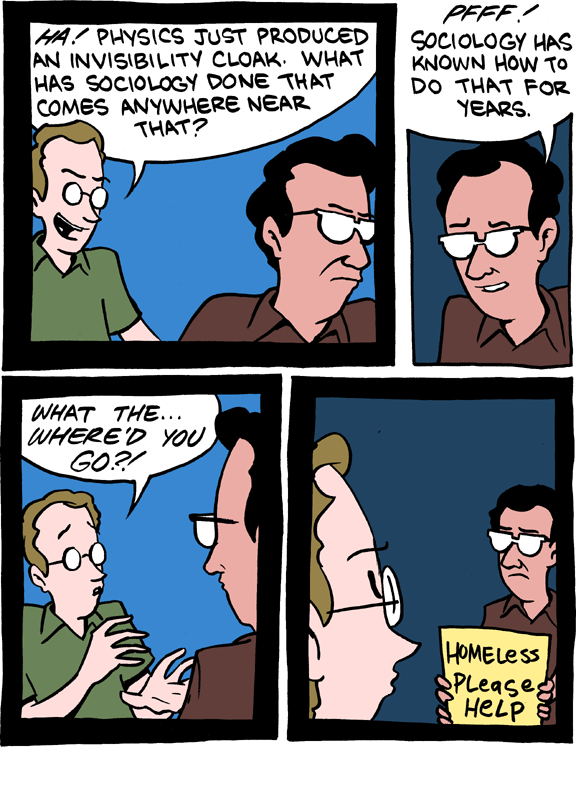 2011-09-27
Hot damn! One of the early classics of webcomics, "The Makeshift Miracle," is getting a complete makeover.
Check it out!
2011-09-26
Best SMBC Theater ever?
(Not Safe for Work!)
Also, I'll be doing a live podcast on
TWiT TV
tomorrow about PREDICTIONS OF THE FUTURE at 4pm PST.
Katie Sekelsky
will be there. Should be fun.
2011-09-24
HEY NERDS! You're coming to NYCC in October, right? BECAUSE I WILL BE THERE. I'll be with the explosm boys again, at booth 1724. We'll be debuting the new book AND the world's first single use unlubricated monocle.