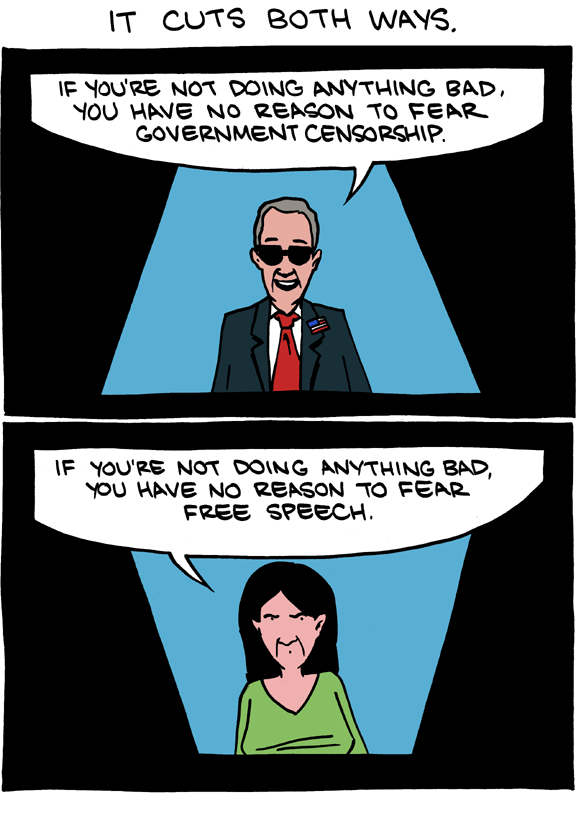 2011-11-17
Dammit, reality, don't
make me
get topical on you.
2011-11-16
First off, new HAND2MOUTH!
Second, a special message from James:
SUPERPALS! We've hit a snag. We desperately need an old-fashioned office and hallway location for this Sunday, November 20th. While we don't have a tremendous amount of money, we do have general liability insurance through a larger production house and we run a small, courteous, professional crew.

Can you think of an office somewhere in Los Angeles (or close to Los Angeles) where we might be able to sneak in? If you can think of anything (and want us to love you forever) here is our wish list for the location. We're aware that we'll be lucky to get half of this:

1. Old fashioned wooden desk ("executive desk")
2. Wood paneling or stone walls
3. Large bookshelves.
4. A small window.
5. Two leather or wood guest chairs.

PLEASE SEND ALL EMAIL TO: Pilot@smbc-theater.com

HELP US SUPERPALS! YOU'RE OUR ONLY HOPE!

JAMES
2011-11-14
Wow, people really seem to like the new video. I credit my amazing wig...


2011-11-13
Hey Sci Fi geeks, if you haven't already read it (it seems to be all over the place), you should check out
Leviathan Wakes
. It's a glorious space opera (with zombies!) written by a friend of mine.