Ten Emerging Technologies That'll Improve and/or Ruin Everything
From a top scientist and the creator of the hugely popular web comic Saturday Morning Breakfast Cereal, a hilariously illustrated investigation into future technologies--from how to fling a ship into deep space on the cheap to 3D organ printing.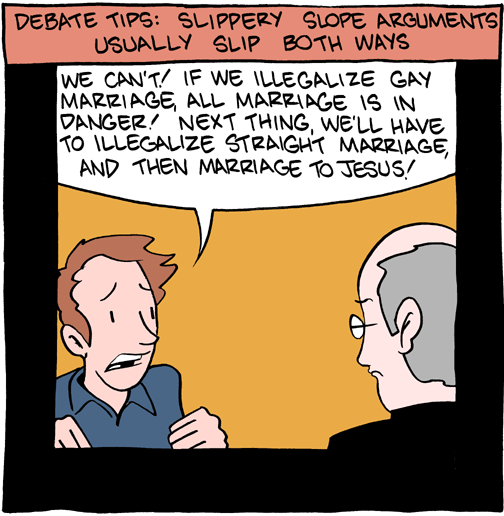 January 2, 2010

Ooph. Gonna have to put off that long blog post another day. Too damn tired. And Kelly left today, for 3.5 months. Horrible! Horrible!
January 1, 2010

Happy new year, geeks!

Sadly, this late update is in no way due to late night partying. Kelly's moving away for 3.5 months as of today, so I figured the comic could wait a few hours. Should have a more extensive blog tonight, full of RRRRRRRRRRRRRRRESTROSPECTION!
December 31, 2009

Other than yesterday's, I haven't done so much linky love lately. So, check out
Guilded Age
, by my old homie Phil.
December 30, 2009

Got an awesome holiday card from
Katie
. Drawing cartoons for a living rawks. Thanks for a great year, geeks! I'll have a bigger retrospective on Jan 1.
<3, Zach
December 29, 2009