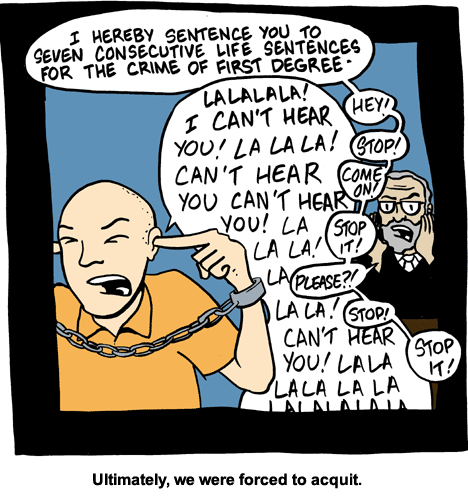 Rotate phone to read blog
2007-01-01
Sorry for the further missed updates. I got some sort of MEGAFLU that I'm just starting to overcome. Should be smooth from here on out.
2006-12-29
Sorry for the missed updates and lack of votey stuff. I'll be back at it as of today.
2006-12-26
YO.

I'm going on a short trip for a few days starting tomorrow. I'll try not to miss any updates, but it's entirely possible I will. However, I'll be back on the 31st.

Also, to anyone I owe a link, I promise I will get to it when I get back or sooner.

To anyone who sent an email I haven't replied to, I will get back to it soon. PROMISE.

-ZACH

PS: Diesel Sweeties is having it's best plotline EVER.