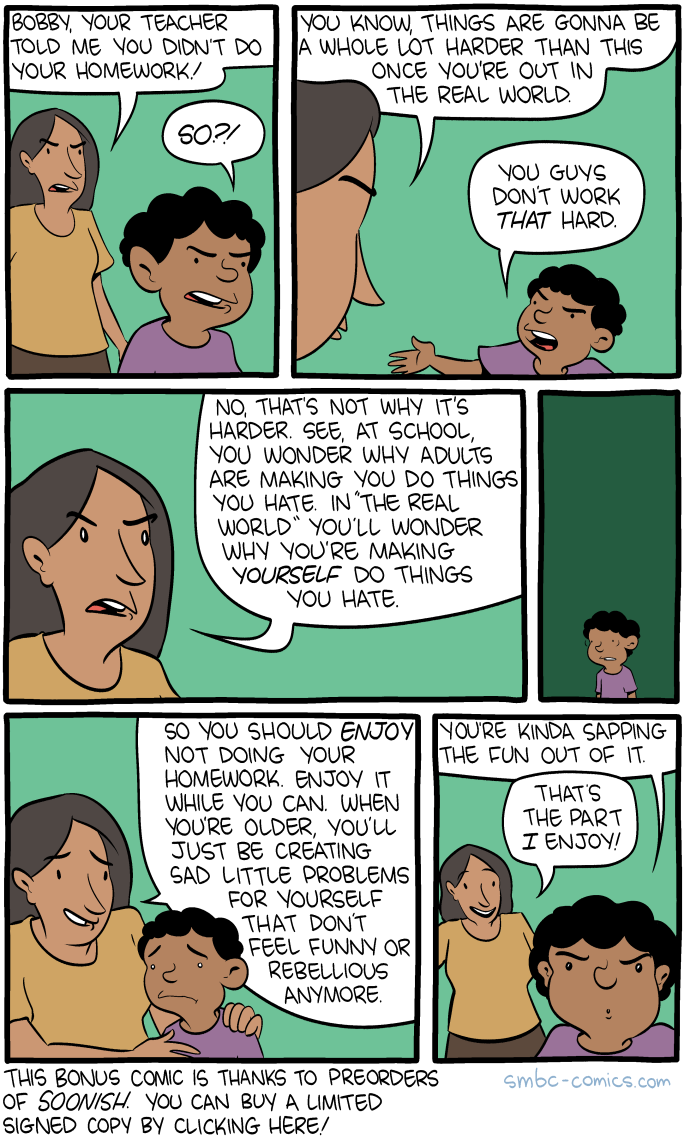 September 13, 2017

Thanks, geeks! We're launching in about a month, and every buy helps us get a better send off during opening week.
September 13, 2017

September 12, 2017

Hey geeks! We've opened up submissions for another week for BAHFest San Francisco. I'm just saying, if you've ever wanted a chance to share the stage with freakin' Adam Savage, this is it.
September 11, 2017

In which Ben Tolkin explains the emergence of pwecious kitties.
PS: Submissions are still open to be part of our San Francisco show!
September 10, 2017

Hey, we got a very nice review of Soonish thanks to Science Magazine. If you're on the fence about buying, please check it out! There's also a preview of one of the comics from the book :)